" Progress Through Knowledge "
No person was ever honoured for what he received but Honoured by reward for what he gave. Values and Virtues are not hereditary they are learned. We need to get our priorities right if we are to influence the next generations positively.

The school tries to make a small difference in the society by imparting value based education. The Management and the staff strive hard to fulfill the dictum of our school.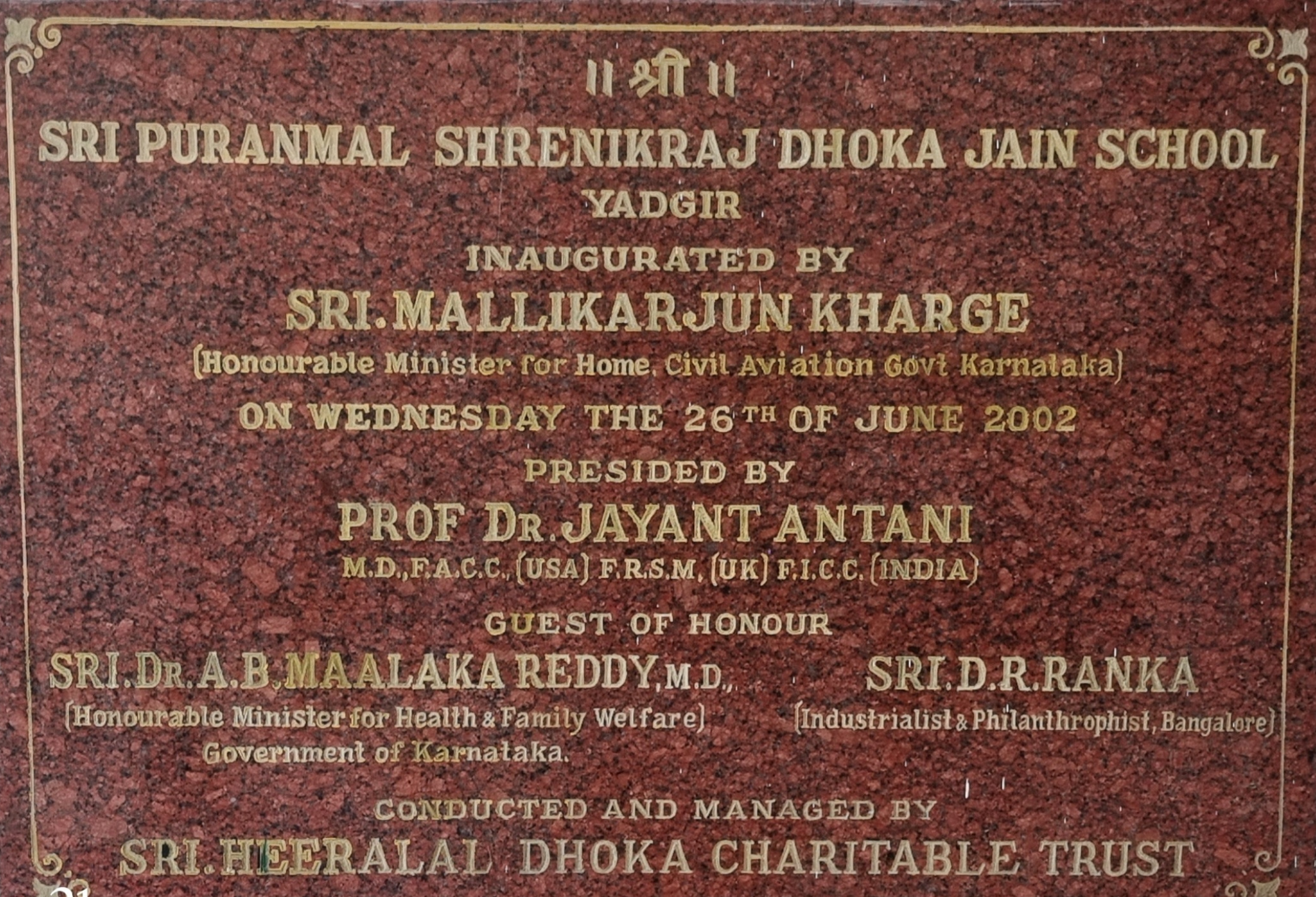 Sri. Puranmal Shrenikraj Dhoka Jain School situated at Balaji Nagar in Yadgiri is affiliated to Central Board of Secondary Education, New Delhi. The School is conducted and managed by Shri. Heeralal Dhoka Charitable Trust, Chennai under the chairmanship of Sri. Mahaveerchand Dhoka.
The School has close proximity to Yadgiri Railway station and Central Bus stand. It is spread on 1.5 acres of land with approximate 25000 square feet of built-up area. Yadgiri is enjoying good transport connectivity to various parts of the country and it is connected to Chennai, Mumbai, Bangalore, Hyderabad and Kanyakumari through broad gauge Railway line. The National highway to Bangalore, Hyderabad, and Gulbarga passes through Yadgiri. There are good bus facilities to Bangalore, Hyderabad, Gulbarga, Raichur, Hubli and various other parts of Karnataka.